Meet Leah Kari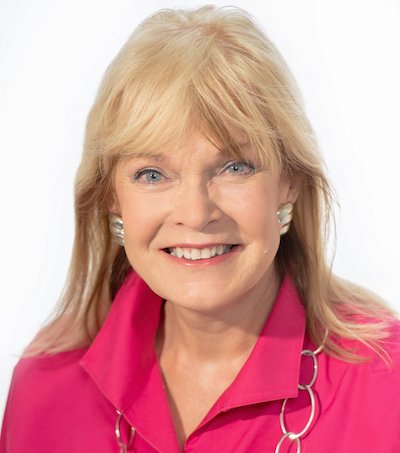 Leah Kari, At Your Service!
When you work with me, I'll listen carefully to learn what your health insurance needs are. 
Based on what's important to you, I will show you solutions that match those needs so you can make your choice.  You pick the plan you want.  After I enroll you, I don't disappear.  I am available for questions, assistance, and advocacy should a matter arise with your coverage that requires additional attention.
My goal is to make sure that everything I tell you will happen.
I CARE ABOUT YOU.
I love to help people, and I always have.  That's why helping people on Medicare find solutions to their healthcare insurance needs is a perfect career for me.
I work with people who are eligible for or already have Part A and/or are enrolled in Part B Medicare insurance. I also assist people who are transitioning from employer or union provided health insurance coverage and need to apply for Part A and/or enroll in Part B.  By listening to what your unique insurance needs are, I match the plans in our area to those needs. The result is a Medicare insurance solution that is tailor-made to your requirements.  This is what I practice:  to have you know your options…from someone who cares!
My background:
I was born in Tacoma, Washington, but I call the Midwest home.  
I graduated from Northeastern Illinois University with a liberal arts degree, took post graduate courses in business and marketing, and realized I loved being a trusted resource as a problem solver who provided a very high level of customer service and satisfaction.
This led me to careers in federally regulated industries, just as the insurance industry is, that are established on impeccable ethics and trust. 
During 14 years of airline sales with a Fortune 500 ranked major international airline, I worked closely with travel agents and companies to fulfill their travel needs.  I lived and worked in Chicago, Manhattan, and in major metropolitan cities in mid-America such as Cleveland, Ohio, Pittsburgh, Pennsylvania, Minneapolis, Minnesota, and San Francisco, California. As a sales manager, I listened to what these clients wanted and found solutions that satisfied those needs.  I provided the best in customer service to travel agencies and businesses so that both my clients and their customers had an excellent experience.  My emphasis was keeping focused on my client and always being ready to help. I really enjoyed being a valued resource to my clients. This attention to what mattered most to my clients and my pleasure in providing excellent customer service prepared me for the next step in my career.
Pharmaceutical representatives used to be called "detail men." During my 16 years as a pharmaceutical sales representative in Los Angeles with a Fortune 500 ranked international pharmaceutical company, my job was to work with primary care doctors and specialists, pharmacists, and hospitals, by matching their needs with my portfolio of pharmaceutical drugs and services.  I accomplished this by listening carefully to my clients and delivering solid solutions to what they needed.  My emphasis was on being a trusted resource in providing solutions to them.  
After hours I devoted much time and study to achieve the distinction of Certified Medical Representative. This further education was not required as a condition of employment, but offered to those who wanted to increase their knowledge and be a richer resource to their clients.  What I learned in becoming a Certified Medical Representative I am still using today to assist those I help. 
I came to Tucson, Arizona to retire, but immediately missed the feeling of accomplishment I had in working with people and addressing their needs with solutions that worked.  I volunteered in many capacities, and felt great satisfaction, but learned there was a need I knew was my calling: helping people on Medicare find the right health insurance that would meet their needs.    It was a natural progression for me to become an insurance agent.  I am a life, accident, and health insurance agent licensed in Arizona.
I am happily married, and have two children and five grandchildren.  I perform in community theater,  enjoy water aerobics, and love learning and reading for information.  I also love to meet people and make new friends.
I look forward to meeting and learning about you--what you like, what's important to you, and most of all, how I can be helpful to you.
I remain at your service,
Leah